Toroweap Overlook, Grand Canyon
Photo of Toroweap Overlook at sunset, Grand Canyon.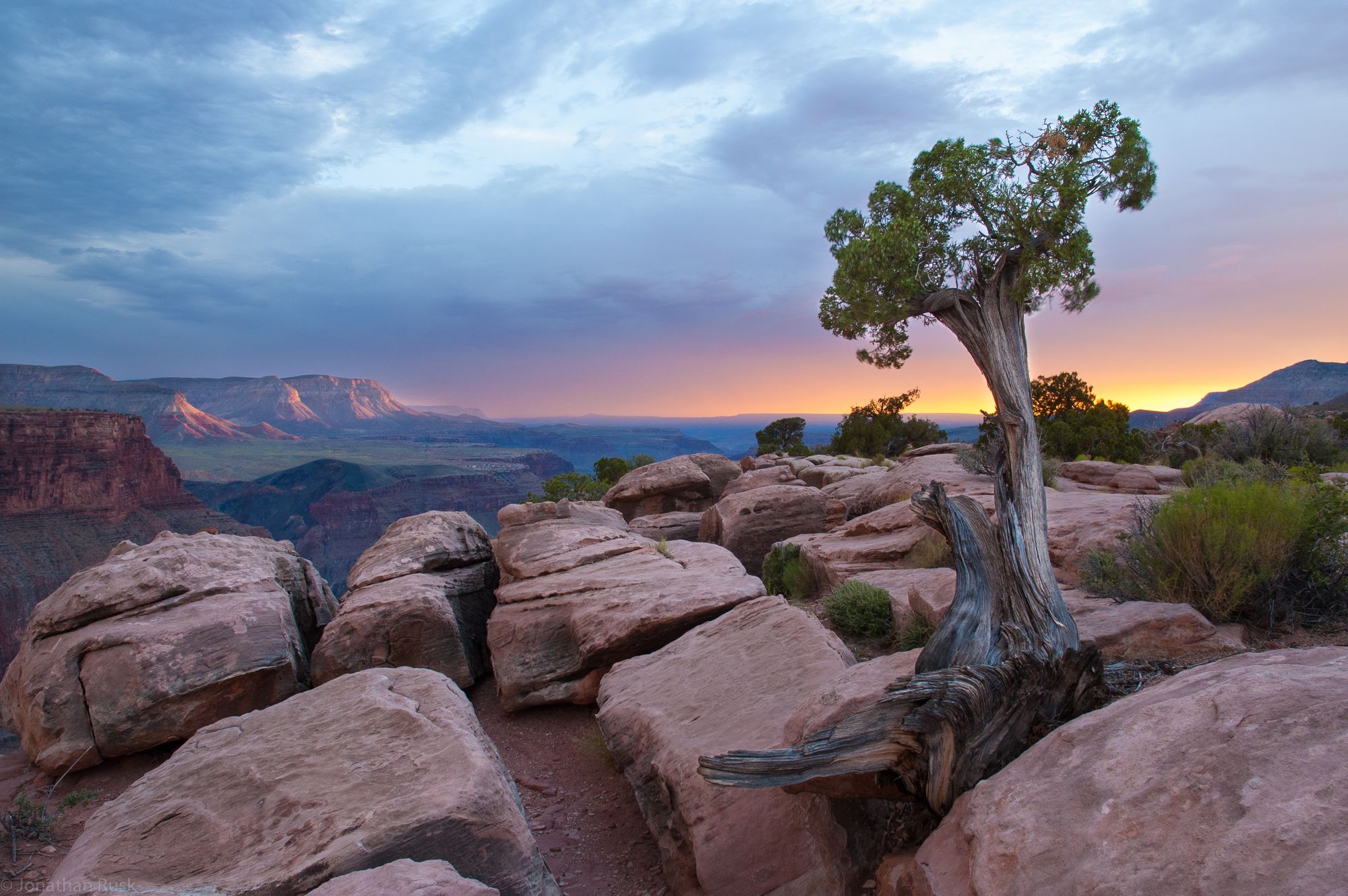 Toroweap Overlook is on the north rim of the Grand Canyon west of the popular National Park destinations. The canyon is narrow and dramatic. This photo was taken while camping on the rim. The clouds obscured the sun until the last minutes before dipping below the horizon.
Gear: Nikon D70, Nikon 18-70mm f/3.5-4.5.