San Francisco Peaks over Watson Lake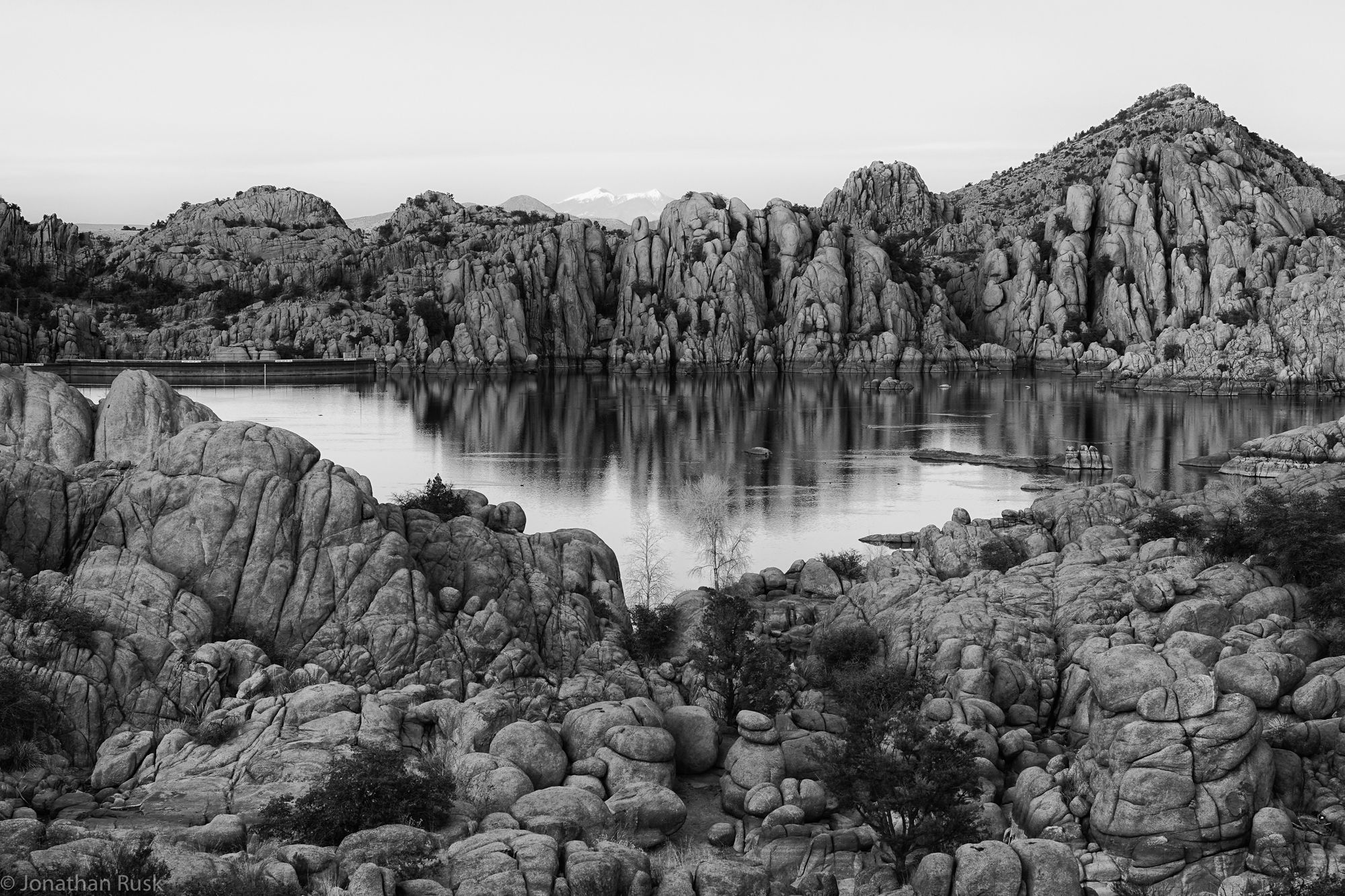 Watson Lake in Prescott, Arizona is a reservoir amongst granite boulders. On a clear day with the right angle you can see the San Francisco Peaks approximately 70 miles to the north west. This photo was taken in the winter of 2015 immediately after sunset. The peaks still have a bit of direct light on them.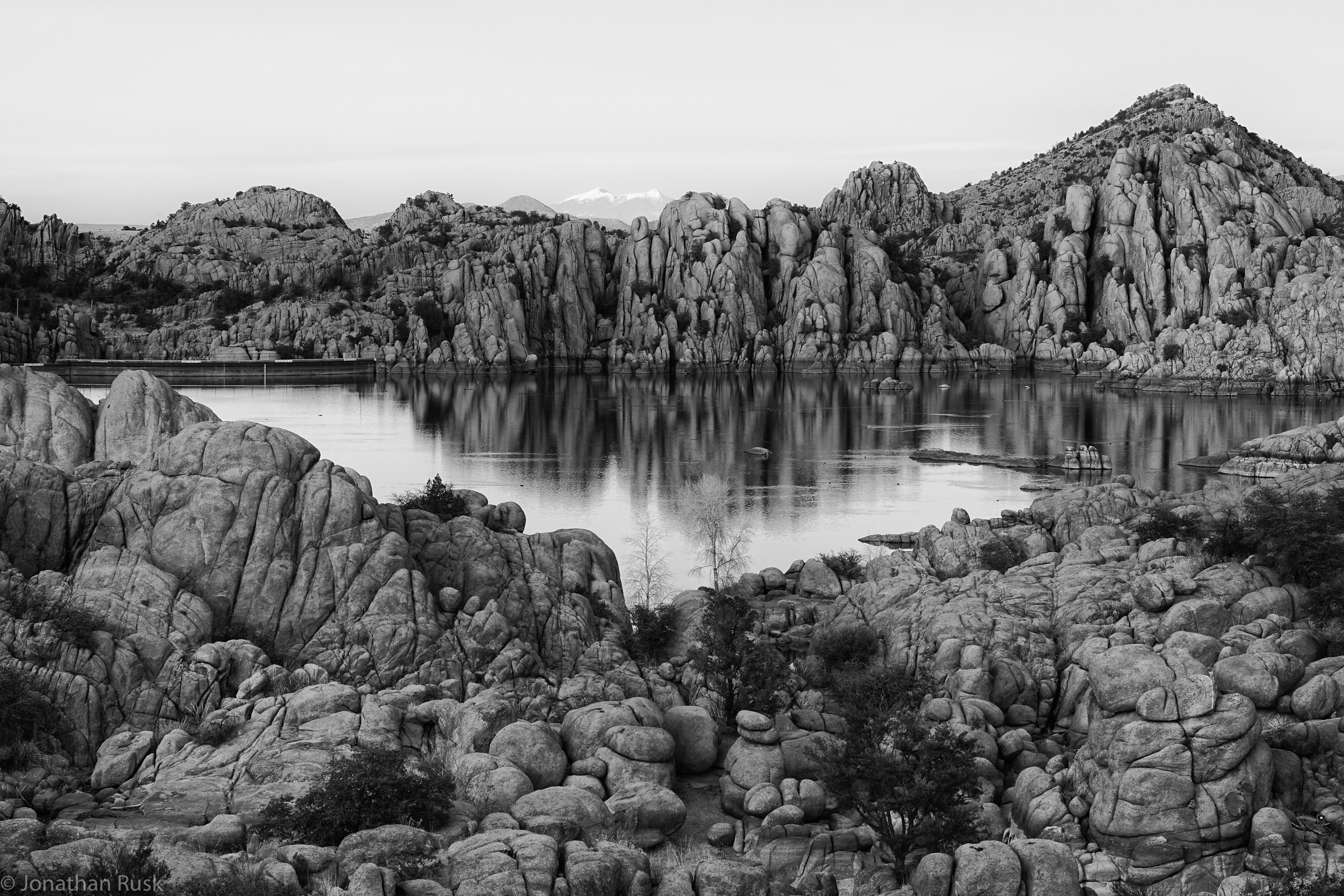 Gear: Sony a7, Nikon 105mm f/2.5 AI via adapter.