Rainbow Eucalyptus on Haleakalā
Photo of rainbow eucalyptus on Haleakalā in Maui.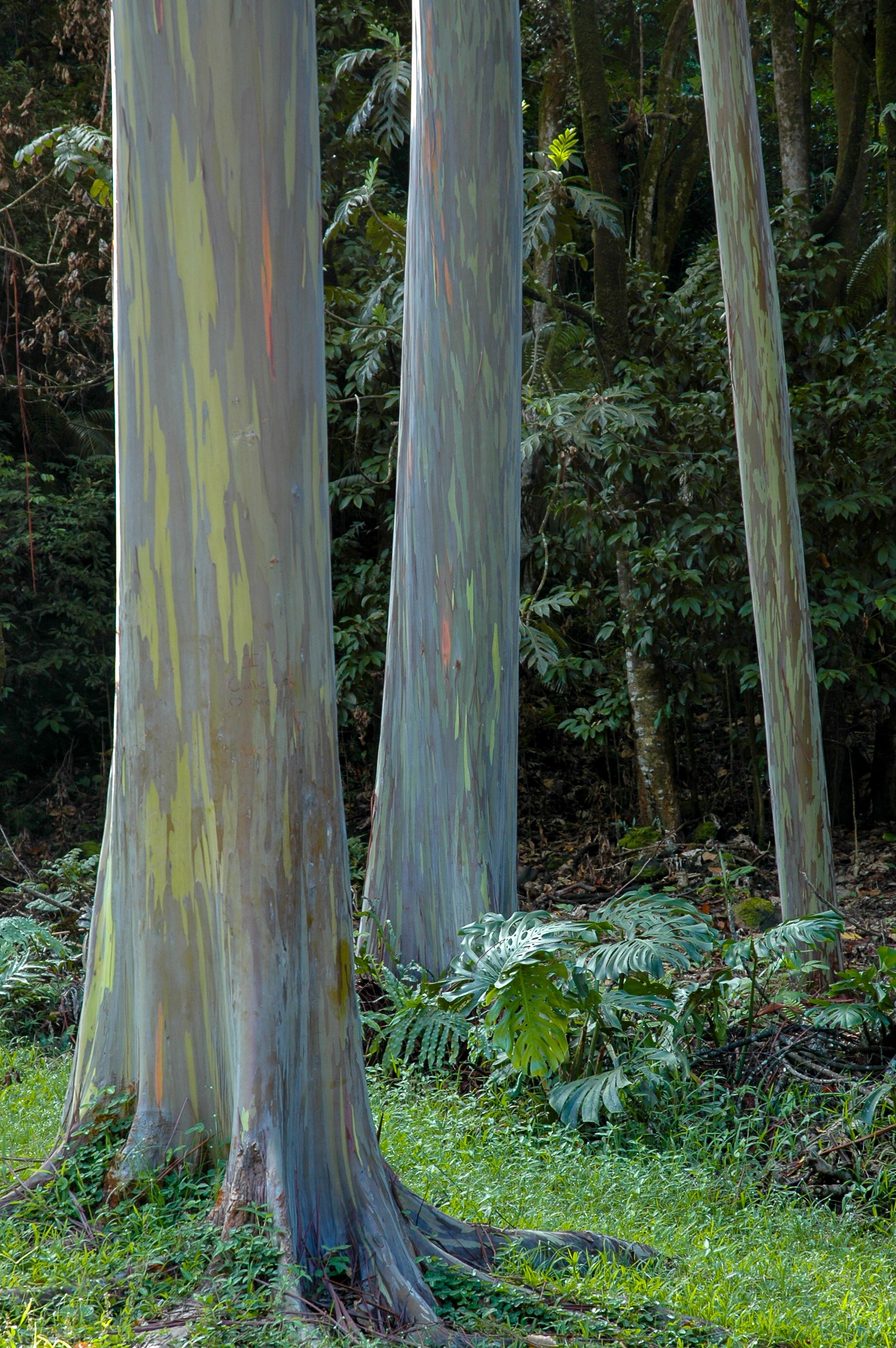 The rainy side of Haleakalā, the big volcano on the Hawaiian island of Maui, is home to non-native Rainbow Eucalyptus (Eucalyptus deglupta). They are native to Indonesia and other nearby south Pacific islands. I visited in July 20o4 and took this photo in the Ke'anae Arboretum.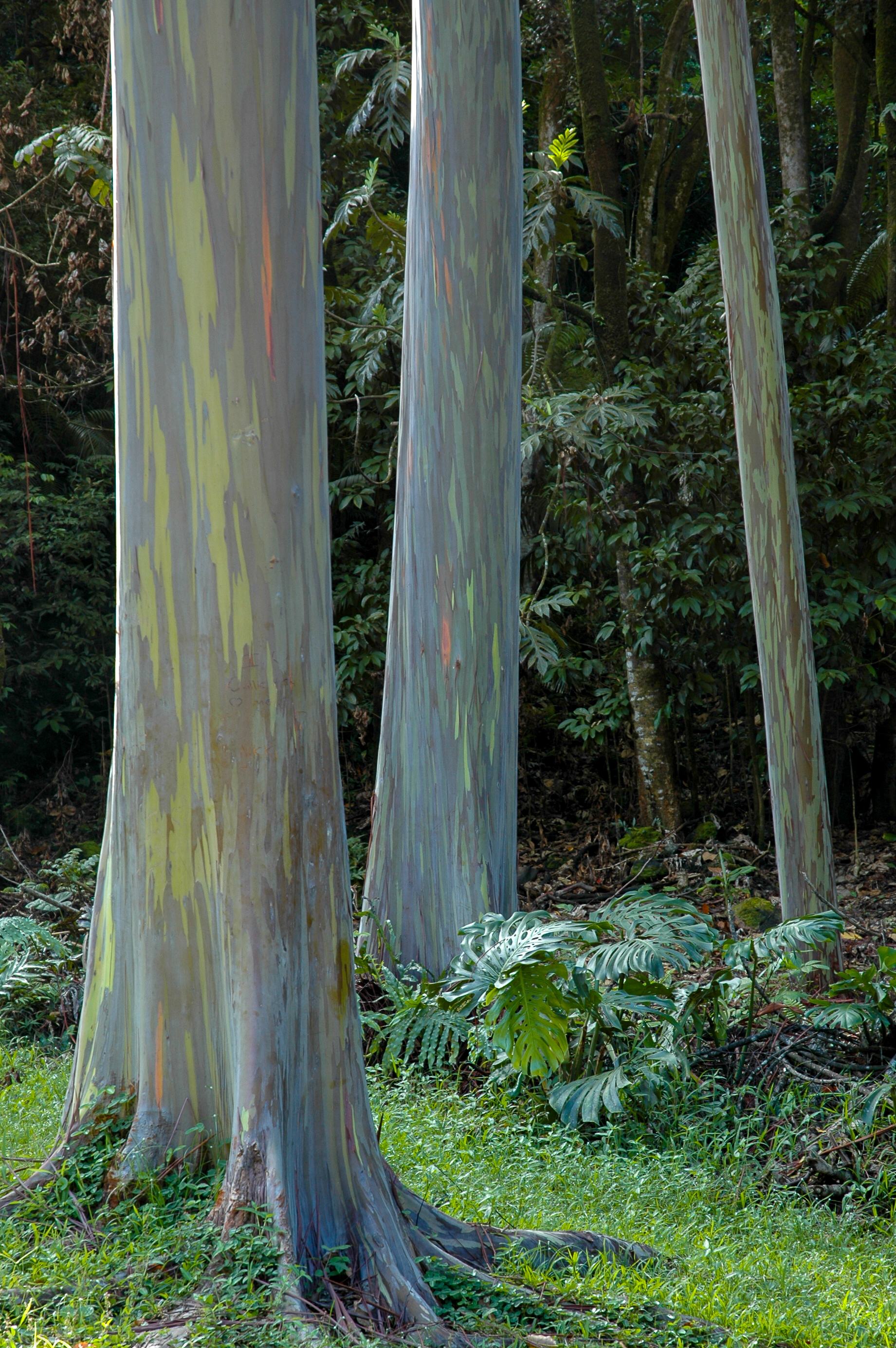 Gear: Nikon D70, Nikon 18-70mm f/3.5-4.5.