En el viaje al Foz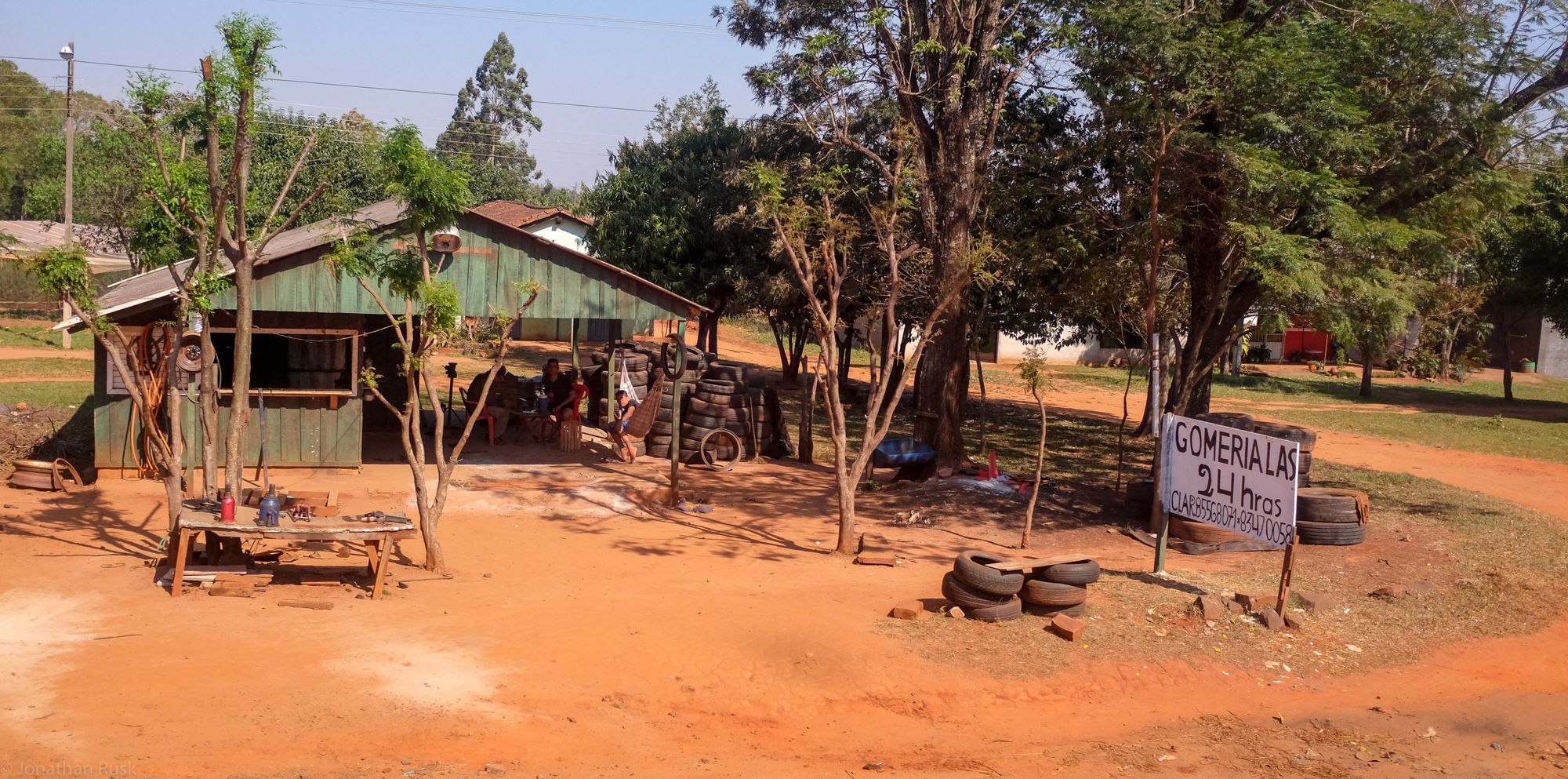 On the bus ride we bought bread. Some gals boarded the bus and walked through selling it then got off at the next stop. It is shaped like a bagel but it is more like a roll. The crust is a bit hard, the crumb soft but dense. It has a slight herb flavor and is buttery. They offered the drink cocido but we declined.
The countryside is pleasant and pastoral. It is mostly covered with mixed tree species along with patches of open scrubby grass. The look is cross between jungle, Southern California hills, and Midwest USA deciduous tree forest. Most of the buildings are brick with rustic, often mossy or lichen-laden roof tiles.
There is a lot of building and remodeling in Asunción and along the road to Iguazu.
The local buses are crazy painted, usually rusted with welded repairs, and always full of people.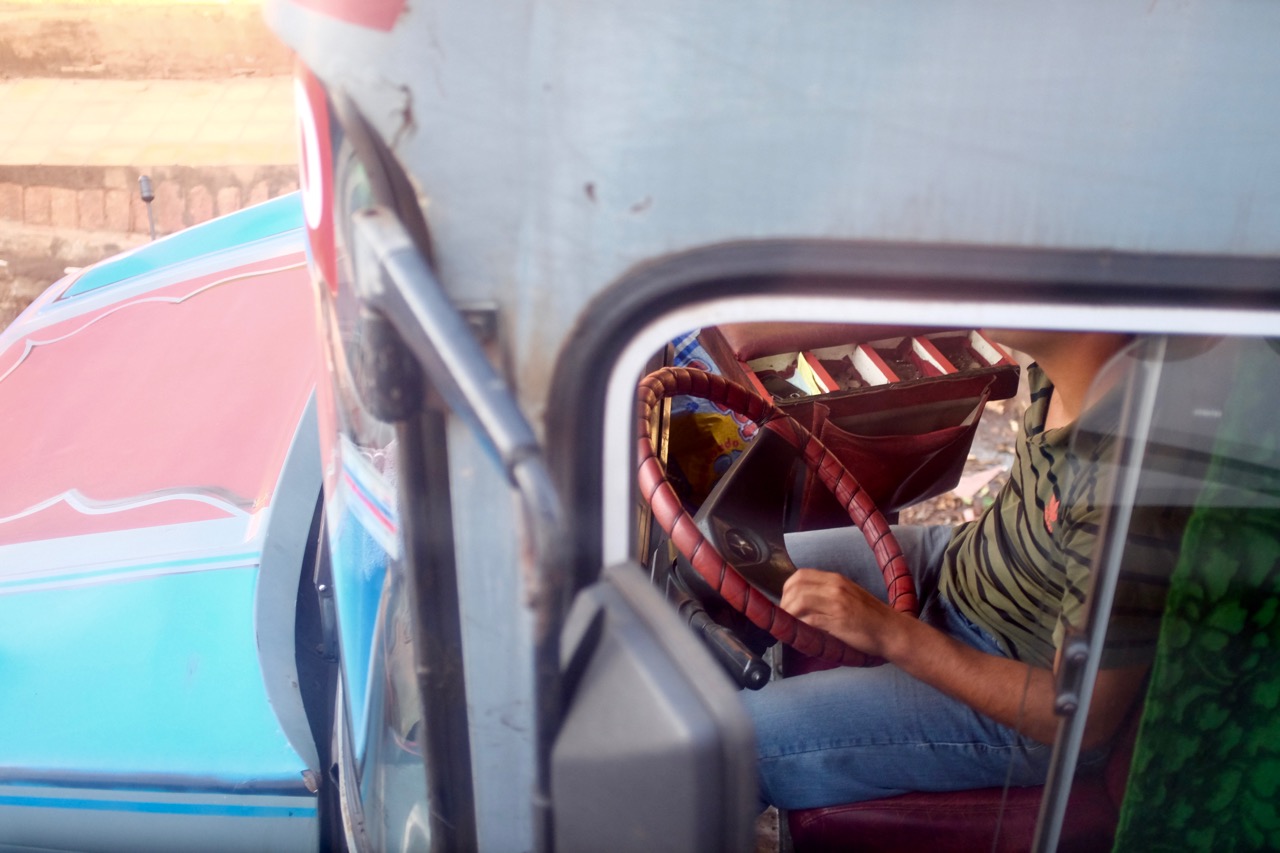 We passed sugar cane fields, roadside fruit stands, open air butcher with full carcasses hanging from the patio beams, numerous metalworking shops under high open canopies (metalurgicas), futbol clubs, termite? mounds a meter high and wide, citrus, a wagon yoked with two oxen, a lot of cattle.
Ciudad Caagauza (spelling ?)
Trucks lined the roads full of various brick styles. It looks like they sell them on the side of the road.
We drove through a area dense with agriculture. There are fields of grain, cows, flour mills, dairy and farm supply stores, lumber works.
Along the side of the road in some place they sold wheels of local cheese for G13,000 to G15,000 per kilo (around $2 to $3 per 2.2 lbs).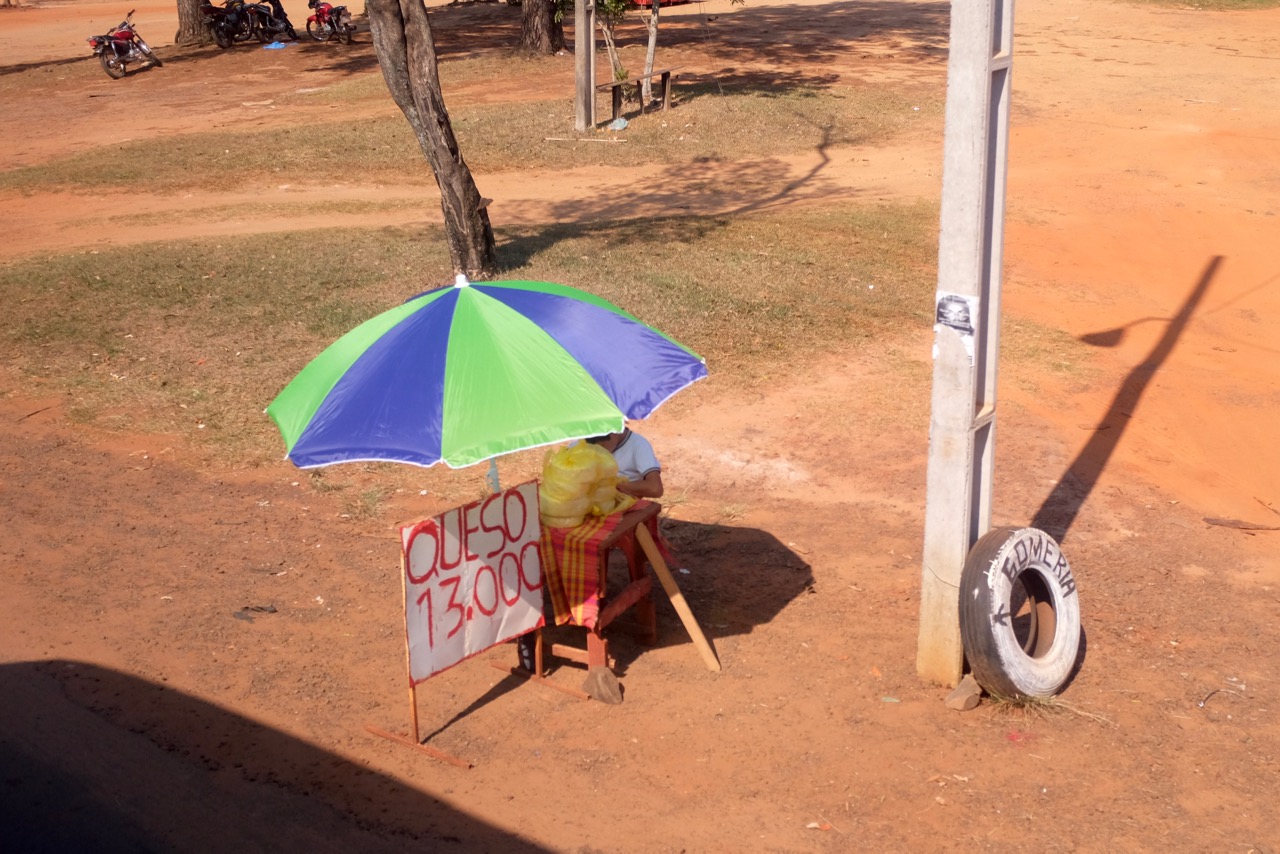 Ciudad del Este
And they have motorcycle taxis! They take one passenger and they provide the helmet. We considered them but alas, we had to pass due to our luggage.